Honoring Christ   •   Proclaiming Freedom   •   Pursuing Excellence
"Salt & Light"

As CLA parents consider the educational choices for their children for the next school year, we encounter the question, "Is it time for my child to go out to be 'Salt and Light' in the world, as Jesus has called Christians to be?" This question is typically considered as the student prepares to graduate from 8th grade and move to High School.
Unquestionably, students who have attended CLA and have had Christian training in their home and church are better prepared to witness than students who have not had this foundation. Although this space does not allow a full discussion of this topic, we believe that spending the formative high school years gaining a deeper understanding of the Christian perspective in subjects such as history, economics, literature, mathematics, and science better prepares children to be "salt and light" in the world as they fully mature and become adults. By contrast, in a public school (mandated to be devoid of God), your child's faith and belief system will be challenged. A child's faith may not be steadfast and strong enough to withstand peer and societal pressures.
It must also be said that attending a Christian school does not preclude children from influencing others for Christ. Certainly, there are many opportunities as they interact in park district activities, in their neighborhood, and in outreach ministries with CLA and their church. In fact, as other children become aware that your child attends a Christian school, they may be more likely to seek out your child with spiritual questions.
Although our 8th graders may be taller than we are, seem to be more mature than we were at their age, and may prefer to leave the strictness of Christian school education behind them, parents must prayerfully consider what is in the best long term interest of God's kingdom.
We offer Deuteronomy 11: 18-20: Therefore you shall lay up these words of mine in your heart and in your soul and bind them as a sign on your hand, and they shall be as frontlets between your eyes. You shall teach them to your children, speaking of them when you sit in your house, when you walk by the way, when you lie down and when you rise up. And you shall write them on the doorposts of your house and on your gates.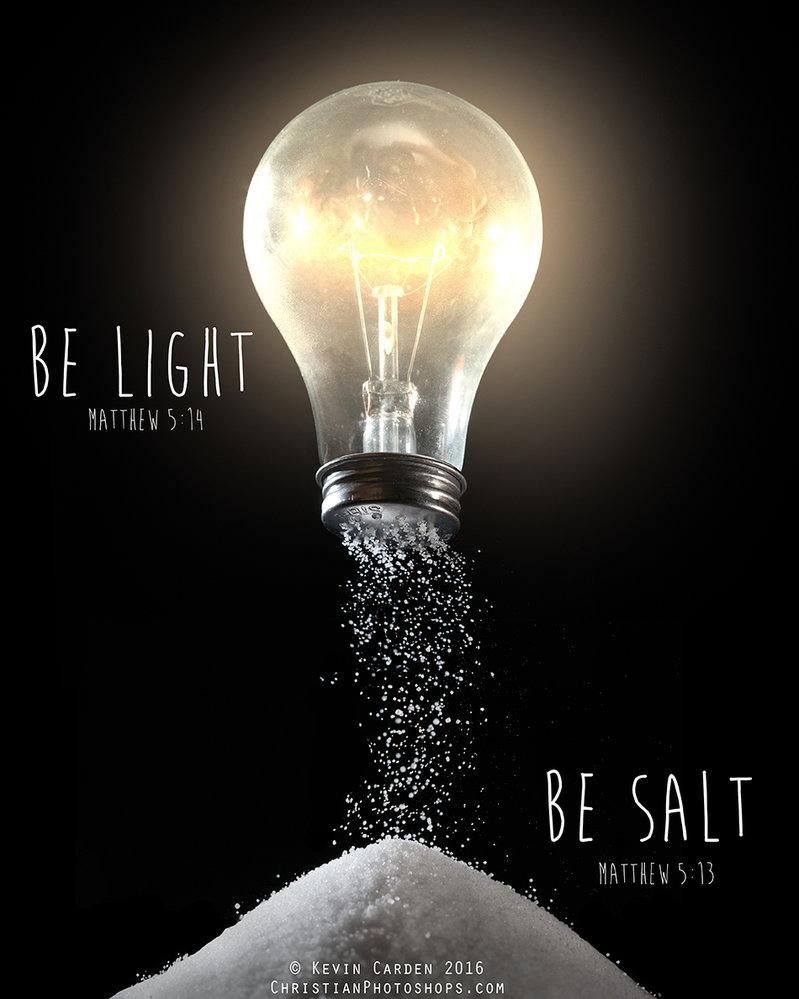 Perhaps, instead of asking whether it is time for our children to be "salt and light," we should ask, "Are the years between 14 and 18 the time to test my child's faith or to further nurture it?"
Ad Maiorem, Dei Gloriam ~ "to the greater glory of God"
"You are the salt of the earth; but if the salt loses its flavor, how shall it be seasoned? It is then good for nothing but to be thrown out and trampled underfoot by men. You are the light of the world. A city that is set on a hill cannot be hidden. Nor do they light a lamp and put it under a basket, but on a lampstand, and it gives light to all who are in the house. Let your light so shine before men, that they may see your good works and glorify your Father in heaven." —Matthew 5:13–16, NKJV