Honoring Christ   •   Proclaiming Freedom   •   Pursuing Excellence
Kindergarten Enrichment Program
Junior Kindergarten & Senior Kindergarten
Half-Day and Full-Day Kindergarten program for students who are four and five years of age.
Time goes by quickly. Your child has grown and developed so much already, and now it is time for you to consider where he or she will attend Kindergarten.
You have an important decision to make and we are here to help. Kindergarten is a significant milestone and the beginning of a lifelong, faith-filled learning journey. Your child has a promising future ahead and we hope you will give us the opportunity to nurture his or her social, physical, intellectual and spiritual growth.
We are committed to your child's growth from Kindergarten through to Grade 12. That is why our comprehensive Kindergarten program focuses on establishing a solid foundation for your child's future. Recognizing that each student develops differently and is uniquely gifted by God, our team of professional staff strives to help all children reach their full potential.
In Kindergarten, your child will develop knowledge and skills in language, mathematics, science and technology, personal and social growth, faith, health and physical education, music and the arts – while having fun!
Our schools value parents as partners. We know that parents are the first and best teachers of their children. We look forward to fostering a positive relationship with you so that together we can achieve excellence in education for your child.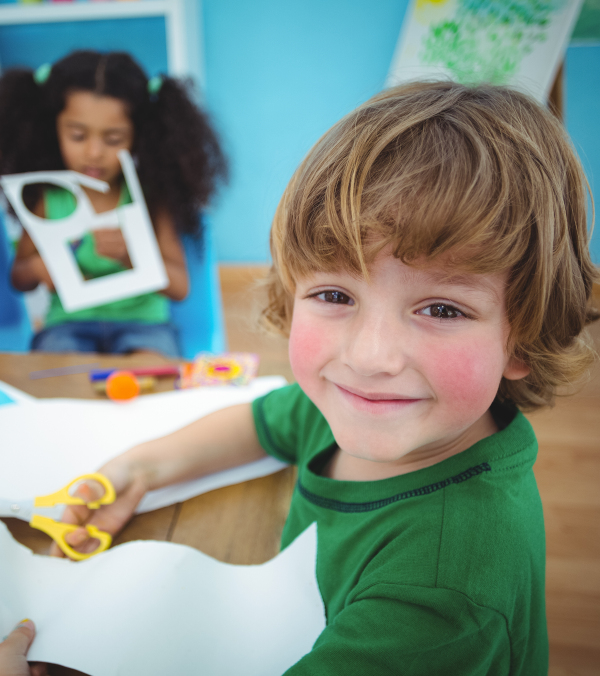 Kindergarten is just the beginning of a wonderful and exciting learning journey. We sincerely look forward to you and your child joining our Christian community for that journey.
What we teach:
Phonetic skills-giving your child keys to decode new words expanding vocabulary, and enabling your child to read fluently.
Reading – uplifting stories with wholesome values.
Comprehension tools – ability to read with understanding.
Math-understanding facts- giving ability to solve mental problems without reliance on manual aides.
Citizenship- an introduction and respect for our country and how it works.
Social- children learn respect, love, and care for each other, as all created in God's image, important and special.
Schedule a tour today!